PADI Instructor Specialities & MSDT
All PADI Instructors who have certified at least 25 PADI Divers and have earned at least five PADI Specialty Instructor certifications can be Master Scuba Diver Trainers.
This rating is the next step up the professional ladder and is a prerequisite for IDC Staff Instructor as well as for many TecRec Instructor ratings.
There are plenty of Instructor Specialities you can choose from:
- Altitude Diver
- AWARE Fish Identification
- Boat Diver
- Cavern Diver
- Deep Diver
- Digital Underwater Photographer
- Dive Centre Employee
- Diver Propulsion Vehicle Diver
- Drift Diver
- Dry Suit Diver
- Emergency Oxygen Provider
- Enriched Air Diver
- Equipment Specialist
- Gas Blender
- Lake Diver
- Multilevel Diver
- Night Diver
- Peak Performance Buoyancy
- Search & Recovery Diver
- Self-Reliant Diver
- Sidemount Diver
- Underwater Communications
- Underwater Naturalist
- Underwater Navigator
- Underwater Videographer
- Wreck Diver
Prerequisites: To enroll in any of these Instructor courses, you have to be certified as PADI Open Water Scuba Instructor or a higher PADI instructor level.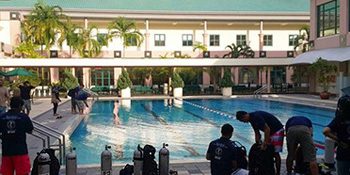 We charge $150 per Specialty Course or $600 for 5 Specialty Courses to gain the MSDT rating.
This price excludes the fee of around AUS$87 per Specialty which has to be paid to PADI directly.