Meet our Team
As a team of multilingual istructors, divemasters and volunteers for our projects from all around the globe are passionate divers. Even most of our khmer employees dive!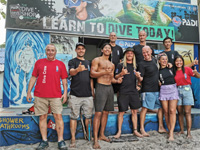 We work hard to make sure that all our students and divers leave Cambodia with a passion to continue diving. Our goal is to provide you with the best scuba diving and teaching available in Cambodia.
Press, Milestones and Memories
With The Dive Shop being active in Cambodia since 2007, we enjoyed plenty of adventures and have a lot of tales to tell.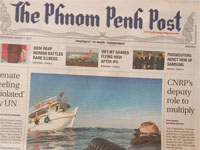 Some of our adventures have been published by various dive magazines, newspapers and websites. Here is a small selection as well as a few videos of what the team of The Dive Shop has done during the years and how our dive center as well as out team changed and aged during the years.
The Wonderful Wildlife of Samloem - Our current Conservation Project
The Dive Shop has been established on Koh Rong Samloem since 2012 sharing the experience of the islands marine and terrestrial life with our guests.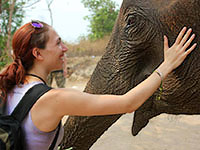 By now Koh Rong Samloem has become a popular island destination and the wildlife both terrestrial and marine are being exposed to high levels of tourism and the impacts that come with it. So we have collaborated with our resident ecologist and created a wildlife project called 'The Wonderful Wildlife of Samloem'(WWS).
Past Social Projects
We were the first foreign business settling down in the Koh Tui Village on the southern side of Koh Rong island.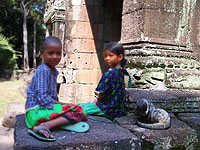 At first, we would have not believed to find such a beautiful and untouched island in South East Asia. The amount of hospitality as well as friendliness was overwhelming. Because of that reason we have decided to give something back to the local community.