PADI IDC Staff Instructor Course
What will you learn in your PADI IDC Staff Instructor Course?
After a pre-assessment of your instructor-level knowledge of dive theory, exemplary dive skills and role-model presentation techniques, you'll participate in these sessions:
- Instructor development standards, procedures and curriculum
- How to organize and conduct the PADI Assistant Instructor course
- The psychology of evaluation and counseling
- Evaluating knowledge development, confined water and open water teaching presentations
Plus, you'll get to audit an IDC or practice teaching many curriculum components.
It should be clearly understood that candidates are expected to be highly pro-active in their approach to this professional level course and personal commitment is essential.
Prerequisites: Master Scuba Diver Trainers (MSDTs) who are ready to be excellent role models and agree to use the PADI System and components in their entirety may enroll in an IDC Staff Instructor course.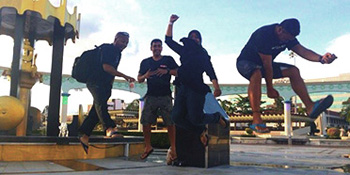 We charge $500 for the PADI IDC Staff Instructor Course.
This price excludes the PADI Course Director Manual and the Course Director Slates which we sell for $400 in total.