The Dive Shop Cambodia
Welcome to The Dive Shop Cambodia, a haven for scuba diving enthusiasts on the captivating island of Koh Rong Sanloem. Our team of seasoned professionals is committed to providing an unparalleled scuba diving experience, catering to all levels of expertise. As Cambodia's sole PADI 5 Star Instructor Development IDC and TecRec Dive Center, we uphold the highest standards of safety and quality, ensuring that every dive is an unforgettable adventure.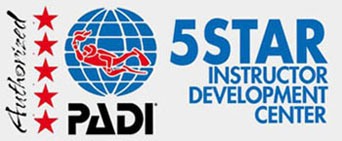 At The Dive Shop Cambodia, our team of experienced and dedicated PADI instructors is committed to providing an unforgettable diving experience for everyone, from novice to seasoned explorer. We offer a comprehensive range of PADI courses, as you can see here on our PADI Courses page, ensuring that you receive the necessary training and guidance to safely explore the underwater wonders of Koh Rong Sanloem.
Our instructors are passionate about diving and committed to providing a personalised and supportive learning environment. Whether you're a young enthusiast eager to discover the underwater world or an older adventurer seeking new challenges, we will tailor our instruction to your needs and ensure that you have the skills and confidence to embark on unforgettable diving adventures.
We are committed to safety at every level, employing state-of-the-art equipment and adhering to the industry's most stringent safety standards. Our goal is to ensure that your diving experience is not only thrilling but also safe and enjoyable.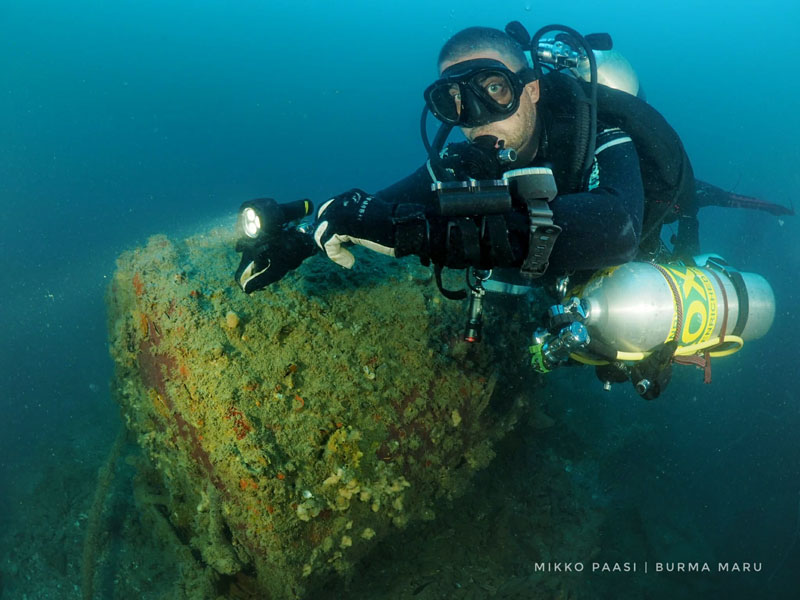 All of our diving trips and daily scuba diving courses are carefully organised to ensure an intimate and personalised experience. By limiting group sizes, we strive to provide you with unparalleled attention and guidance, ensuring that you receive the highest quality scuba diving instruction available in the Kingdom of Cambodia.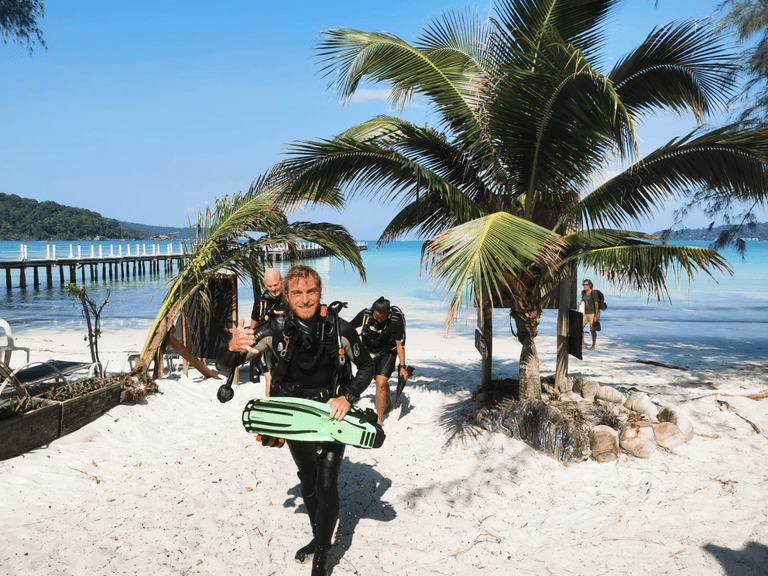 Our Team's mission extends beyond simply teaching you the technical skills required for scuba diving. We also aim to foster a deep appreciation for the incredible marine life that thrives in the Gulf of Thailand and South Chinese Sea.
Established in 2007, The Dive Shop is a 5 Star IDC dive center led by a team of experienced German and British diving experts with an unwavering commitment to safety. Beyond conservation efforts, we are dedicated to providing high-quality PADI certifications and embarking on intrepid expeditions to discover shipwrecks and uncover new dive sites. For experienced divers seeking to join our monthly exploration trips to the outer islands of Koh Tang, Koh Prins, Koh Chlarm, or Condor Reef. We invite you to contact us today and embark on an unforgettable underwater adventure.
Our dive operations are strategically positioned at both ends of Koh Rong Sanloem island. This grants us the versatility to conduct dive trips throughout the year, with minimal disruptions due to weather conditions. Typically, our dive excursions commence from the vibrant Saracen Bay, nestled on the island's eastern shore. This departure point provides easy access to a diverse array of dive sites, renowned for their rich marine life and stunning underwater landscapes. However, in the event of bad weather, we retain the flexibility to shift our operations to Sunset Beach or Lazy Beach on the western side of the island. This ensures that our guests can continue to enjoy the underwater wonders of Koh Rong Sanloem, regardless of the prevailing weather conditions.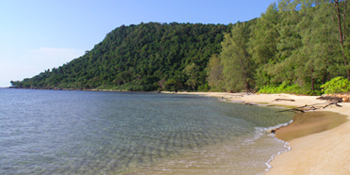 Sunset Beach, a tranquil haven nestled on Koh Rong Sanloem's western shores, unveils its beauty during the dry season, stretching from November to April. Its serene ambiance, coupled with its stunning natural beauty, has earned it the distinction of being the island's most captivating and laid-back beach. Even when we are unable to offer diving excursions directly from Sunset Beach, the allure of this enchanting locale remains undiminished. On most days, divers can embark on a leisurely 20 to 30-minute walk through the island's verdant interior, allowing them to immerse themselves in the island's natural splendour before embarking on their underwater adventures.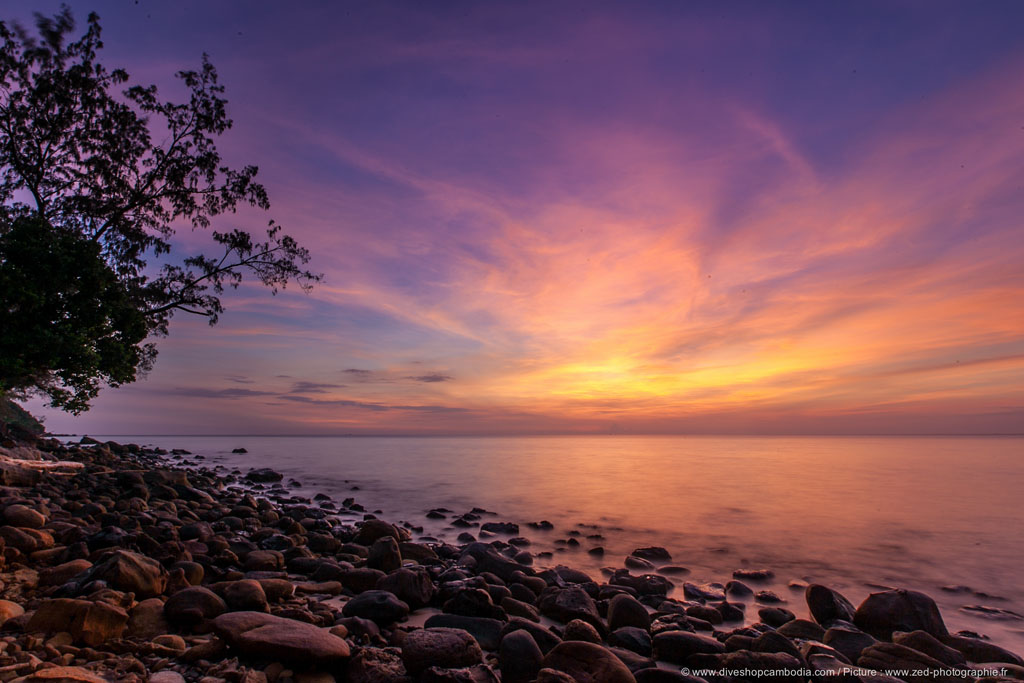 Saracen Bay, a vibrant gem gracing the eastern shores of Koh Rong Sanloem, stands as a testament to nature's artistry. This picturesque cove, sheltered from the elements, offers a haven of tranquillity throughout most of the year. Its calm waters and gentle currents provide an ideal setting for divers to explore the underwater wonders that lie beneath the surface. While Saracen Bay remains a tranquil haven for most of the year, the prevailing winds from the east can occasionally transform the bay during the months between December and March. These winds can create choppy waters and strong currents, making boating and diving from this side of the island challenging. To ensure the safety and comfort of our guests, we temporarily relocate our diving operations to Sunset Beach or Lazy Beach during these periods.
Immerse yourself in the underwater wonders of Koh Rong Sanloem with The Dive Shop Cambodia. Contact us to start your adventure today. What are you waiting for?