Paradise Bungalows
The Paradise Bungalow Resort is the first built and longest established western resort on the southern side of Koh Rong Island.
There are 18 bungalows, all with private bathroom, terrace and seaview built on the slope right off the white sand beach.
Its a place perfect to relax and chill out after a good day of diving!
The restaurant offers affordable local dishes as well as several western style meals.
For further information have a look on the Paradise Bungalows homepage!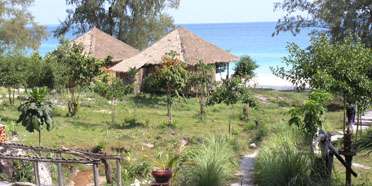 Click here to contact the Paradise Bungalows and make a reservation.